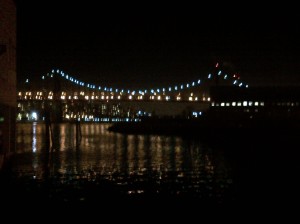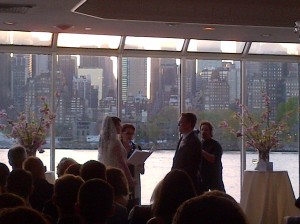 May 3rd, 2013
What a beautiful venue! We have played here several times now, and it never disappoints. How could it, with that view!!! I even managed to snap a skyline pic on our way out in the evening.
As far as the ceremony, we debuted another custom arrangement, this time of a Mumford & Sons song, 'Lovers' Eyes'. It was a perfect song, very fitting for the processional before the bride walked to 'Falling Slowly'. Another first-time tune for Penguin was the recessional, which was Gershwin's 'Our Love is Here to Stay'.
For the cocktail hour, we kept the jazz vibe going and played several swinging jazz numbers, some Bossa, and generally just kept the party going. Check out the pics to see the great views of the Skyline to see why Water's Edge is a no-brainer for a beautiful setting within the city.