Founded by cellist Chris Loxley in 2007, Penguin Music has grown to become a community of some of the most experienced wedding guitarists and cellists in New York City.We have all played on major stages around the world, and almost all of us have advanced degrees in music. With such a strong group of musicians, you have back up in-case of unforeseen events.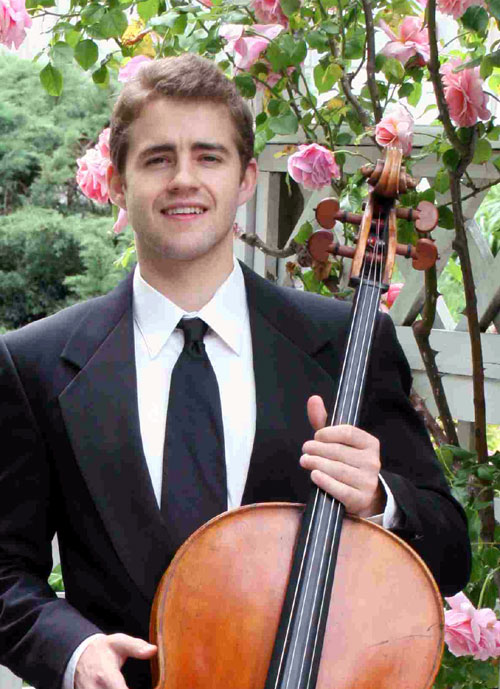 Chris Loxley – Cello
Christopher Loxley is an in-demand cello player in New York where he can be found performing in a diverse range of venues and styles.  Whether he is performing classical with Penguin Music, or performing rock and pop at the Bowery Ballroom with songwriters and bands such as Akron Family, Chris brings years of study and experience. Chris received a Bachelor of Music in Performance from Ithaca College and a Master of Music in cello performance from the University of Colorado in Boulder. He has played in the cello section with the Fort Collings Symphony and the Boulder Philharmonic Orchestra.
Chris has studied with Liz Simkin  (pupil of the great Janos Starker) and Judith Glyde, a founding member of the Manhattan String Quartet. He also participated in Master Classes with Jesus Castro-Balbi of the Clavier Trio at University of Texas Dallas and participated in a plethora of World Premier performances.  Mr. Loxley now resides in Brooklyn, NY, where he continues to expand his knowledge of, and love for music performance and education.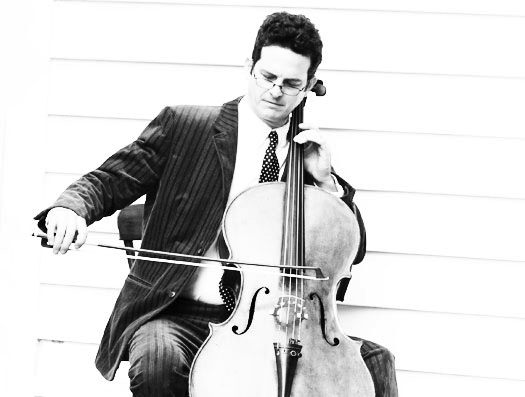 Noah Hoffeld – Cello
Noah Hoffeld is a cellist and composer living and working in New York City. Noah's made a name for himself playing in diverse environments around the world, as a composer and producer for film and the stage, and as a creator of string and orchestral arrangements. A graduate of The Juilliard School, he's continued his Classical pursuits while performing Jazz, Pop and World Music in New York venues from Carnegie Hall to The Apollo Theater and touring internationally. He's been featured in performance and recording with some of the greats, including Philip Glass, Renee Fleming, Pete Seeger, and as a soloist on the Grammy-nominated 'All in One,' by Bebel Gilberto. With the Brad Mehldau Trio, his solos accompany Charlotte Gainsbourg's performance in Sony Pictures' 'My Wife is an Actress.' A producer of singer-songwriters and instrumental projects, Noah is a songwriter himself. He's recorded an EP praised for the freshness of the sound and the power of the songwriting, and a full-length CD is in progress. www.noahhoffeld.com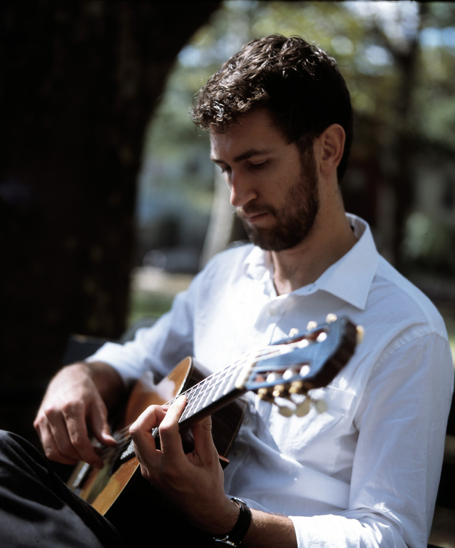 Nate Jasensky – Guitar
Nathan Jasensky creates music with subtlety and grace, bringing passion to classics both old and new. He is always questing for perfection in any sound that he creates.
Nathan has appeared around the world, including performances at the ParkPop festival in the Netherlands, the Vans Warped Tour, the Sundance film festival, on tour throughout the US, and in frequently appears on stage in his current home of NYC. Nathan has played music in every situation, from weddings to corporate parties, world class recording studios to garages, and to audiences of over 300,000 people.
An avid aficionado of both jazz and classical musics, Nathan's style effortlessly brings different worlds together to create a beautiful and seamless musical experience.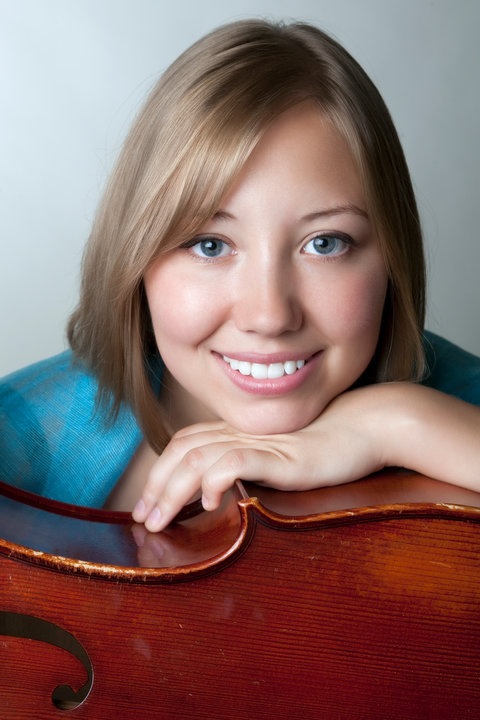 Jessica Dickinson – Cello
Jessica has studied in a few of the nation's most prestigious music conservatories, and is now enjoying many performing, recording, and teaching experiences. She is currently a member of the One World Symphony in New York City and the cello instructor at the British International School of New York while she maintains a private studio. She has been a member of several orchestras and ensembles, including the Hartford Independent Chamber Orchestra, the Generous Ensemble, the New Britain Symphony, the Wichita Symphony Orchestra, the Quartz Mountain Chamber Orchestra, and the Newton Mid-Kansas Symphony Orchestra.
Jessica studied at the Cleveland Institute of Music and the Peabody Conservatory to complete a Bachelor of Music in Cello Performance, and at the Hartt School completing a Master of Music in Cello Performance. While at Hartt she was one of two cellists in the full scholarship prestigious chamber music program, Performance 20/20. She has been coached by some of the best chamber ensembles, including the Cleveland Quartet, the Lion's Gate Trio, and the Brentano String Quartet among others. Her principal teachers include Jeffrey Lastrapes, Alison Wells, and Mihai Tetel. Jessica is originally from Kansas and moved to Brooklyn, New York in the fall of 2012.